Ancient Egyptians are known worldwide for their technology, science, and mathematics achievements, and many of their discoveries remain secrets to this day. Pharaonic knowledge is a mystery that humankind will try to discover till the end of time, hoping to learn all their breakthroughs. As many know by now, ancient Egyptians succeeded in all life and science fields by using a trial and error approach. At Optomatica, innovation leads us through our daily work, and just like all scientists innovating something new, we face trials and errors with continuous learning.
OPTOMATICANS, THE EXPLORERS!
As Optomaticans, we always search for historical and new discoveries to learn from and optimize our knowledge. As we still like to learn and be on top of the latest and smartest technologies in a fun and team-building environment, we used to have a habit of going on exploring trips before COVID-19, and we are hoping to resume our tradition soon enough! This time we decided to learn from the ancient Egyptians. Sometimes old is gold and the first built pyramids are indeed that!
…The pyramids are a great mystery. As scientists, we are intrigued by them and the mathematical algorithms they convey. Such greatness was built thousands of years ago! Until today, scientists around the world are still learning and resolving all its great mysteries. We decided to explore and learn from the ancient Egyptians.

OPTOMATICA'S LATEST
TECHNOLOGY
HISTORY EXPEDITION
We were fascinated with witnessing the whole journey, which led to building the great Giza Pyramids, one of the world's seven greatest wonders! It all started with the first trial, the Djoser Pyramid, also called the Step pyramid, moving to the Bent pyramid, then to the Red Pyramid's first successful attempt. Learning from his father and grandfather's and their trial and error, King Khufu managed during his reign to build the pyramid of Khufu, the largest pyramid in the world and the largest of the 3 Giza Pyramids, located on the Pyramid Giza plateau.
Like many other scientists, we got reminded that trial, error, and failure are all part of daily life. They are all part of the journey to greatness, and errors are only steps to learn from and rise again stronger and better, just like the timeless great pharaohs who have managed to impress and puzzle the whole world for centuries.
LATEST DJOSER BREATHROUGH
Little did we know that a few months later, we would be reminded of this incredible trip with the news of a new archaeological discovery in Saqqara. The find consists of 59 intact coffins, all in perfect condition, dating back to more than 2,600 years ago. The discovery will be on display in the Grand Egyptian Museum later this year.
Like many scientists before us, Optomaticans have also learned a lot from the ancient Egyptians. With our expertise and know-how, and innovative edge, we always provide businesses with the most reliable customized smart solutions driven by artificial intelligence, machine learning, and optimization. With the knowledge of the past, we have the confidence to lead in the future.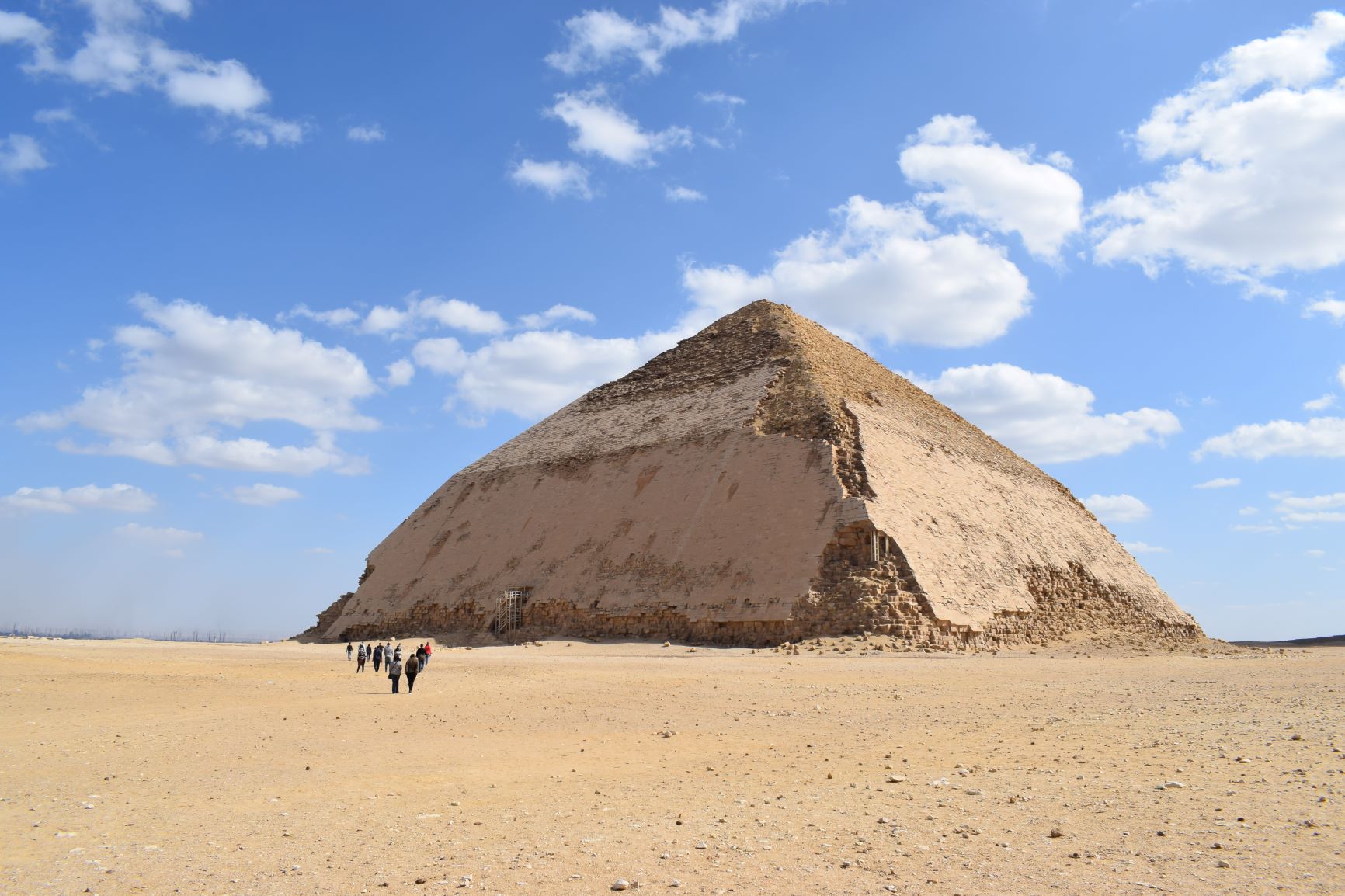 Author: Alaa Mokhles
Editor: Jasmine Dwidar