We

empower

your

business

through

data

and

Artificial

Intelligence.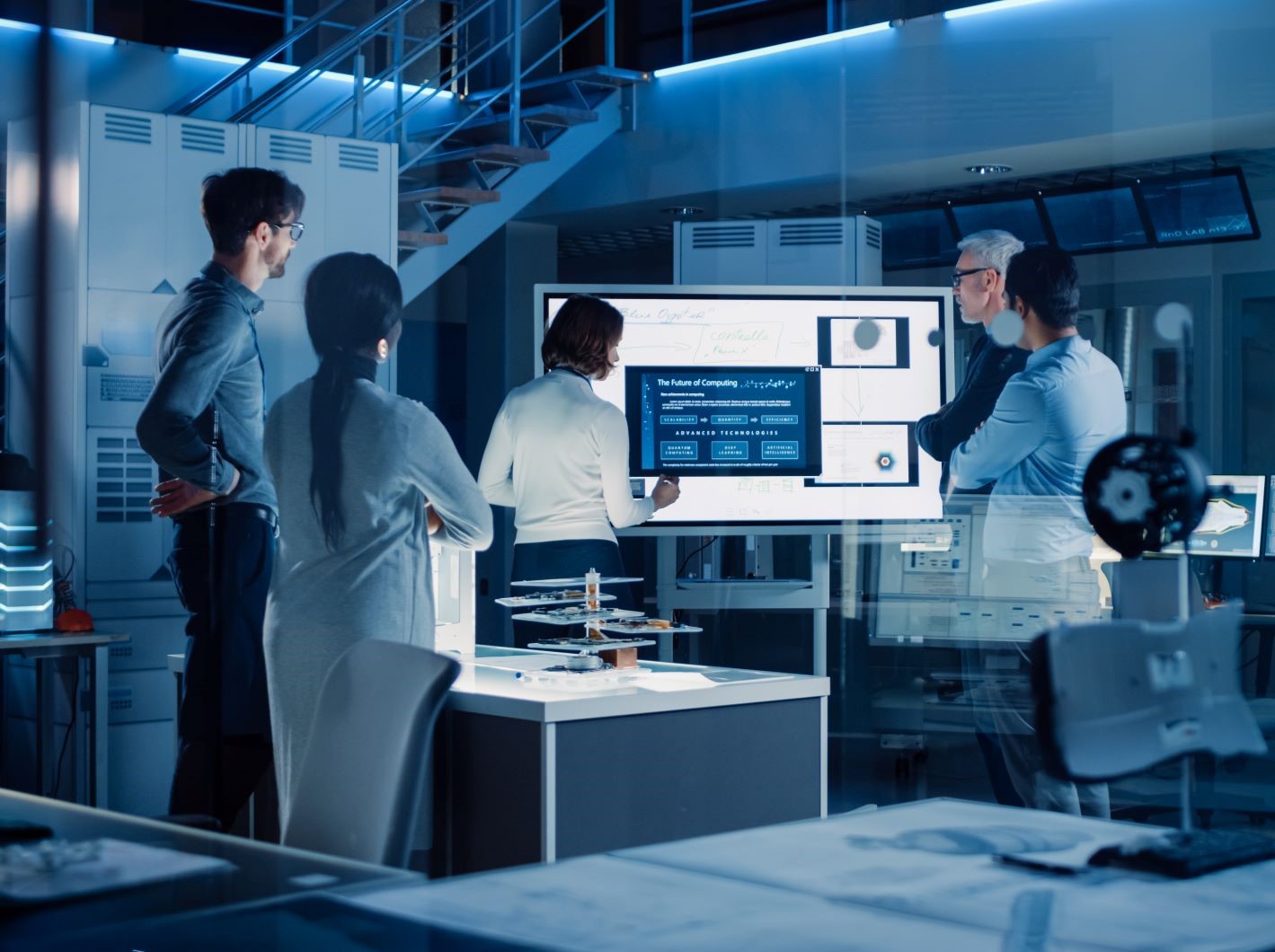 We

are

a

deep-tech

consulting

company

specializing

in

AI,

ML

&

Optimization
We specialize in innovative, customized solutions to empower your business with Artificial Intelligence. By applying AI, Machine Learning, Optimization, Simulation, and Agent-based models to various business and engineering problems, we develop fully integrated solutions from A-Z in Record Time! Work with our experienced, passionate and well-driven data scientists, engineers, developers, designers and PhD teams today. Our expert teams can rapidly understand your data collection infrastructure and create insights that would drive your product development and grow.
Meet our PhD team
Contact us
Proof of Concept
By investigating your business problem, we provide a concrete model of the capability of AI technology to solve & validate your business problem.
MVP
We define the requirements & specs of the Minimal Viable Product for your business. Our veteran team will always get your MVP out in minimum time.
Design & Development
From UI/UX designing stage to the final product, based on smart technologies, we develop fully integrated solutions on any platform.
Testing & Delivering
We provide full product testing before delivery to ensure the best quality. We also offer you full support and maintenance beyond the developing phases.
We

leverage

our

extensive

expertise

and

well-integrated

designs

to

create

value

for

our

clients
Our goal is to use our deep-tech consulting capabilities to help our clients unlock new opportunities and possibilities, and to support them as they strive to achieve their goals and aspirations.
At Optomatica, we have a combined experience of over 60 years in developing cutting edge innovative and optimized AI solutions and products from both academia and industry to make you win with AI. We have deep expertise in all branches of Artificial Intelligence, including Deep Learning and Natural Language Processing and Optimization and Modeling.
Years of combined expertise
Broad affiliations
Our

expertise

makes

you

agile
Natural Language Processing
We

translate

your

data

into

value

to

help

you

grow

your

business
Hire an expert team and jump start your solution
Let's Talk
Optomatica experts
We believe in using our deep expertise and innovative edge in creating solutions for the greater good of humanity.
See full bio
Dr. Mohammed El-Beltagy is the CEO and Founder of Optomatica, a deep-tech software consulting company specializing in Artificial Intelligence, Machine Learning and Optimization. Dr. El-Beltagy is an optimization expert with broad experience of developing state of the art tools to tackle problems in business strategy formulation, scenario testing, and engineering design. He specializes in applying the techniques of optimization, machine learning, natural computation approaches, and advanced modeling to build powerful decision support and scenario testing systems.
Dr. Mohammed El-Beltagy
Founder & CEO
Professor Samhaa R. El-Beltagy is the Head of Research and Development at Optomatica, where she leads the area of Natural Language Processing (NLP). Prof. El-Beltagy´s research expertise include: text and data mining, ontology learning, intelligent search and multi-agent based systems and frameworks. Her extensive experience has flourished and continues to grow as she serves on the international program committees of numerous international conferences and workshops, as well as an external reviewer for numerous international journals and national projects.
Prof. Samhaa El-Beltagy
Head of Research & Development
Dr Phillips is Co-Founder Optomatica UK, founder and chief investigator at Iconomist Limited, and Honorary Senior Research Fellow, City, University of London. He has consulted with a variety of governmental and international organisations on economic, regulatory and governance policies concerning diverse aspects of corporate and industrial behaviour. He has extensive experience in business research and corporate modelling and was formerly an academic at the University of Manchester teaching on Masters, MBA, and DBA programmes.
Dr. Richard Phillips
Co-Founder Optomatica UK
Idea of Opto
We

are

Optimization,

with

the

power

to

perfect
Opto- means pertaining to sight or vision. The word origin comes from Classical Greek optós.
The unique advantage here is that we always maintain a wider vision of all potentials that our solutions and products could be, basing on latest technologies in AI and machine learning.
We take great pride in our excellence, uniqueness, innovative edge and reliability. We believe in building a creative enjoyable working environment for all where all Optomaticans can experience personal growth and happiness. As a team we are passionate and supportive, sharing knowledge and driving innovative ideas together and above all being committed to excellence which is the key to our success.