A product is not fully complete without a proper UI and UX design. Our team of experienced designers will perfect your product and brand, and give you the best intuitive design interface and experience for your product's ultimate success! Always on the innovative edge, Optomatica guarantees to deliver you the latest trends in the world of digital designs.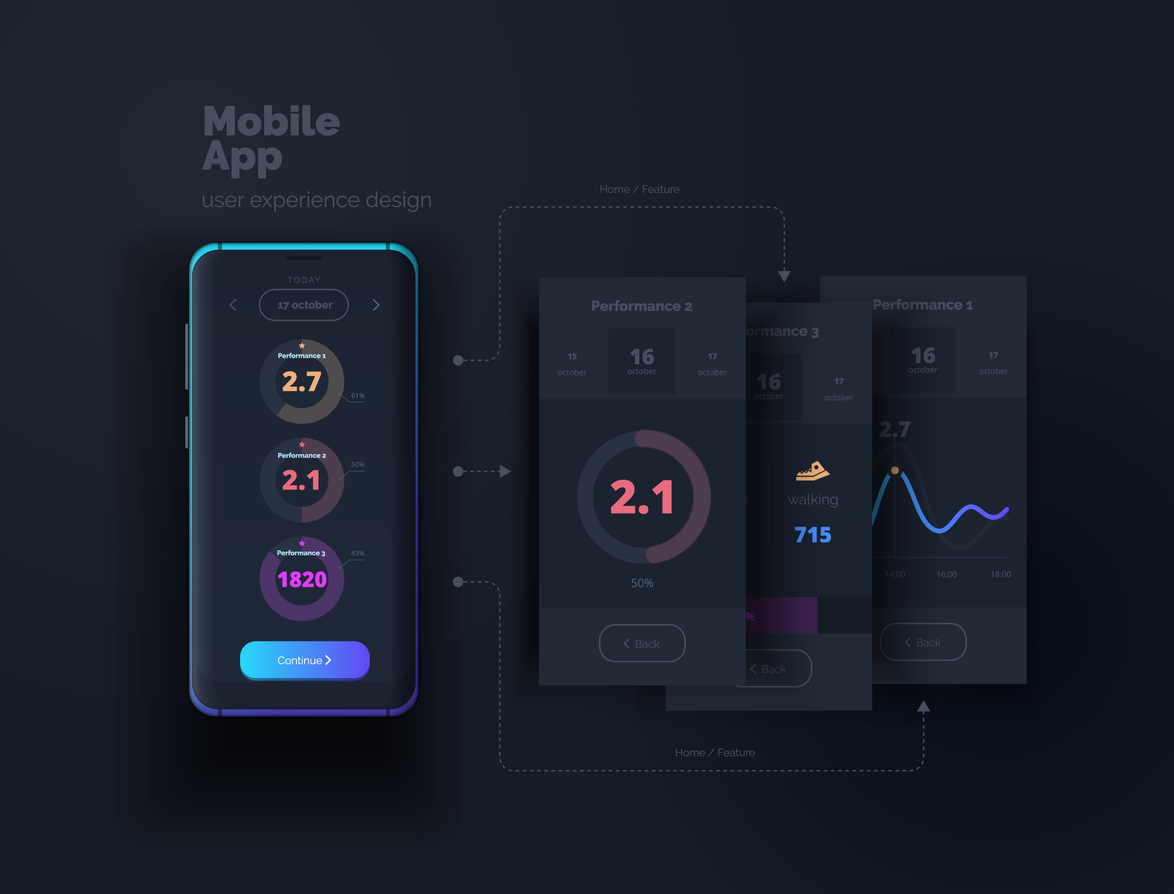 Perfecting your experience for the ultimate success
Here we focus on the emotional connection to the brand, and design products with the customer in mind. By following a psychological approach to customer experience (CX) to enhance the storytelling of the product and the loyalty to the brand, we create extraordinary and compelling CX designs for the entire customer journey. We understand that improving a person's experience with the solution at all touchpoints, whether in an app, website, or software, is the key to the ultimate satisfaction.
In user experience (UX) design the focus lies in providing, improving, and optimizing the quality of the interactions between the user and the digital product. With always advocating for the users' needs, we create meaningful and relevant experiences with branding, design, usability, and function in mind, while achieving your ultimate business goals.
At this level of the design, we focus on appearances whether it's in visual branding, iconography, elements, features, etc. Attention goes to the look or style of the digital solution, and how it will tap into the users' attitudes, beliefs, and feelings. Our aim is to create designs with an easy to use and pleasurable interface while ensuring the emotional connection.
We work closely with customers and developers to build the best-quality experiences, across all devices, that users love!
Design Process
We create the high quality UX and UI that will make your solution stand out!
Competitive Analysis
Gathering and evaluating user requirements, in collaboration with product managers and engineers.
User Experience Research
We ask and answer questions such as; Is there already any other equivalent product or service out there in the target market? Is there any other solution being used by people that is useful enough but not perfect? Finally, and accordingly, we work to answer the ultimate question; how can a better UX design make a difference?"
Sketching and User Journeys
Illustrating design ideas using storyboards, process flows, and sitemaps. Much of the user experience design is about solving problems for users. Therefore, we craft user journeys in our design to focus on how a specific end-user interaction fits into a larger context.
UX Wireframes & Interactive Prototype
Creating a visual representation of the product using wireframes. The process is iterative; in its essence, we work to find the best answer to the question of how a user flow carries out though an App or site under different use case scenarios?
Visual Design
Visual design is the last step where a style guide and final specs are crafted before handed-off to developers. It's not only about making things beautiful, but an opportunity to outline, or implement a brand color-scheme and affect usability with layout, visual hierarchy, and contrast.
Testing and Followup
Collaborating with the marketing team, and internal and external designers, to ensure the creation and delivery of tailored experiences for the digital user.
Development Cycle
Great

product

design

starts

with

Good

Collaboration
We

Design

For

All

Platforms
We understand the concepts and requirements for each platform,
and develop apps with native or cross-platform languages.
Get

your

Ultimate

Design

Experience

Today
Optomatica offers you all stages of product development, from implementation of AI, ML, Optimization to UI/UX designs
Let's Talk